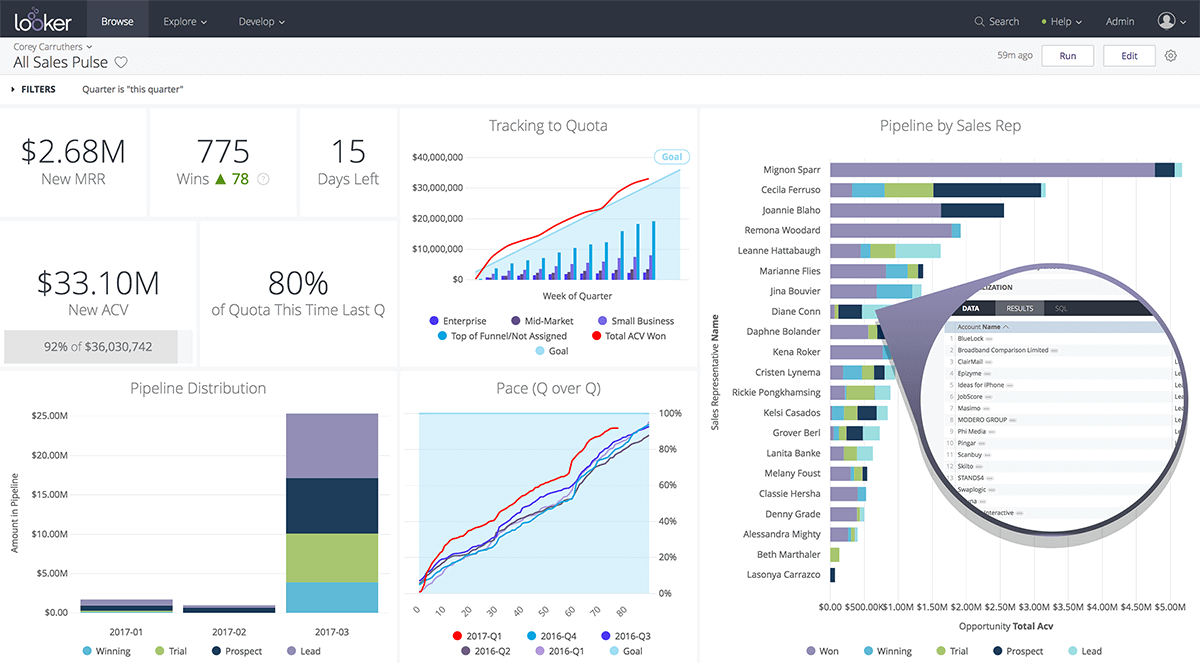 Data analytics for all
It's time everyone has access to fresh, reliable data. Drill deeper. Ask more. Share easier.
Fresh data never looked so good
Beautiful, dynamic charts built on fresh data direct from your source. Looker's interactive visualizations make it easy to keep asking.
A solution for every department
See how customers use Looker
See how retail innovator Gilt uses a data analytics platform.
UK insurance broker Simply Business does business intelligence better.
Big data tech company DigitalOcean uses Looker as a single source of truth.
Love your analytics
Business intelligence, big data analytics, or a 360 view of your customers. Whatever you need, Looker can help. Talk to our data experts.
Request a Demo